shop the look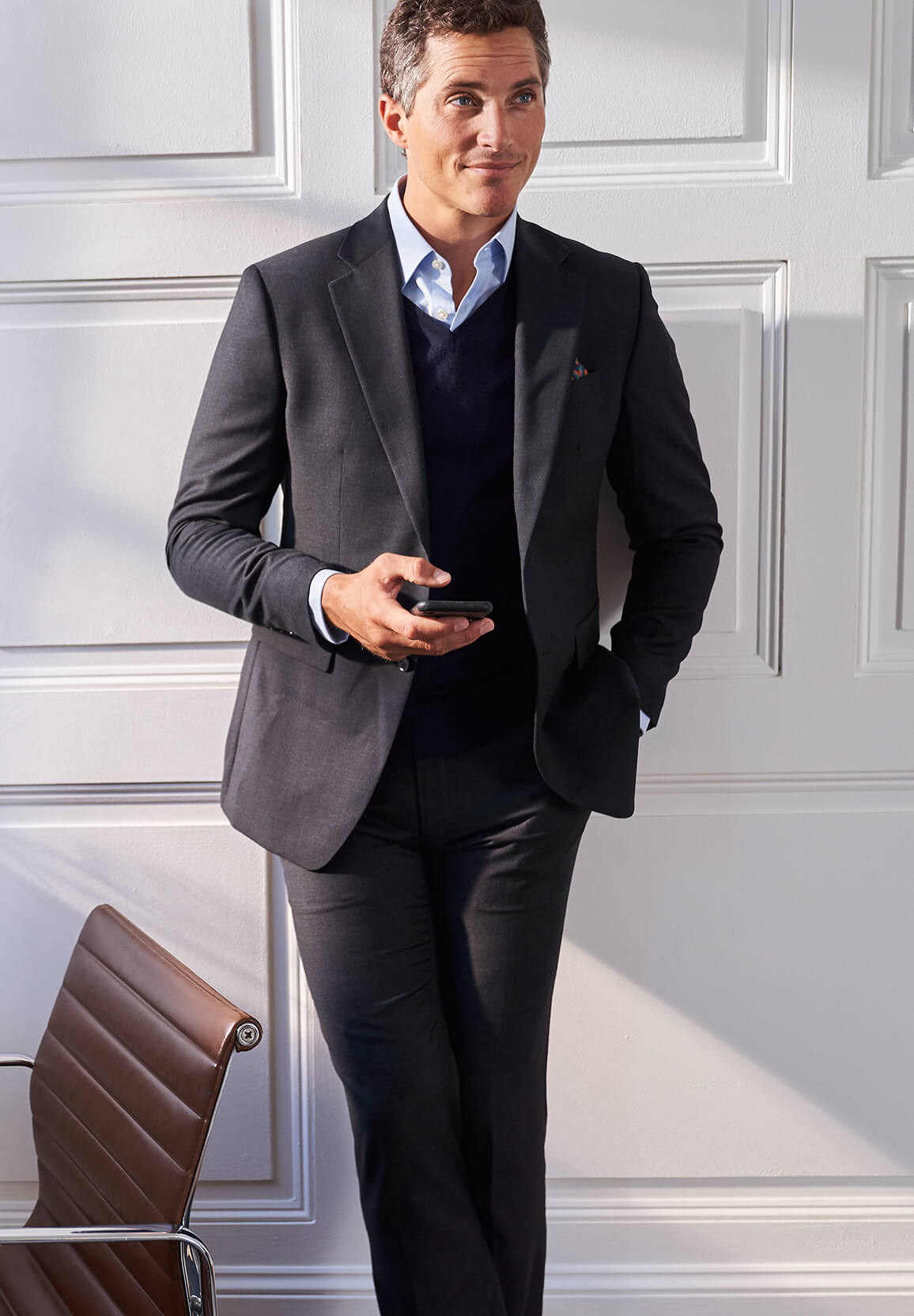 A proper business suit helps you feel the part, wherever you may be working from. And for home working days, go for comfort with a merino knit that still impresses on camera.
Slim Fit Pants fit great. True to waist size and inseam length.
Material appearance doesn't match online description
Read more reviews
We do try our best to ensure that our products are both pictured and described as true to form as possible. We truly want you to receive the items as expected. In order to provide feedback to our web team to review and consider, may I ask what specifically was different about the material of the suit upon delivery? In the meantime, you are more than welcome to return this suit to us for something more suited to you or of course, a refund.