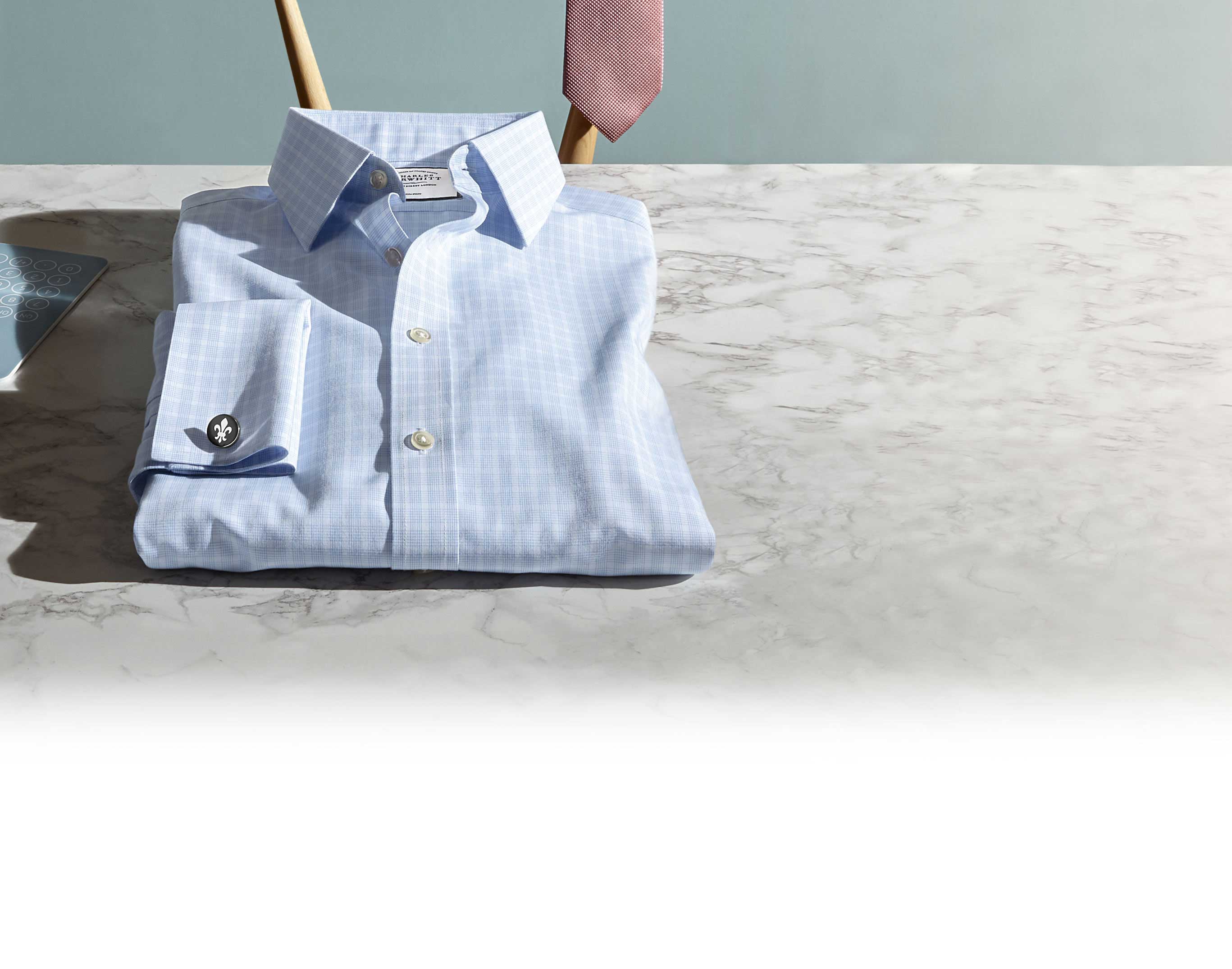 Some like it cool. Shirts designed to keep you cool, fresh and smart when it heats up. 4 propoer shirts for £129 save up to £50
BACK IN STOCK: MICRO DIAMOND
Back by popular demand, with a brand spanking new Peach colour for summer.
Tyrwhitt's shirt of the season is this jewel of a fabric:
pure cotton in a weave that resembles kite-like diamonds.
SHOP NOW
THANK YOU FOR NAMING YOUR HEROES
Our NAME A HERO initiative awarded 100 stars who've been going above and beyond to save lives or to make lives easier during these challenging times. Each of them got a crisp new Tyrwhitt shirt. It's only a gesture to thank them for their immense efforts, but we hope they feel appreciated. Here are some of our winners and their stories:
MR. HARNAN S. Harnan runs a local post office and store in his village. He's keeping his business open to ensure locals continue to pop by for needed goods and for a chat. - nominated by KJ S.
DR. ANDREW W. Dr W is an NHS doctor who has been redeployed from his speciality to frontline care. He even changed his signature look to be fit for the tough job. - nominated by Rita W.
MR. DUNCAN S. Duncan works for the NHS as an out-of-hours driver. Also caring for his wife, he's working a double hero shift. - nominated by Andy S.
MR. JOHN N. John is a business owner who looks after his team. Hours are reduced, but he's making sure everyone gets full pay during this crisis. - nominated by Dylan N.