shop the look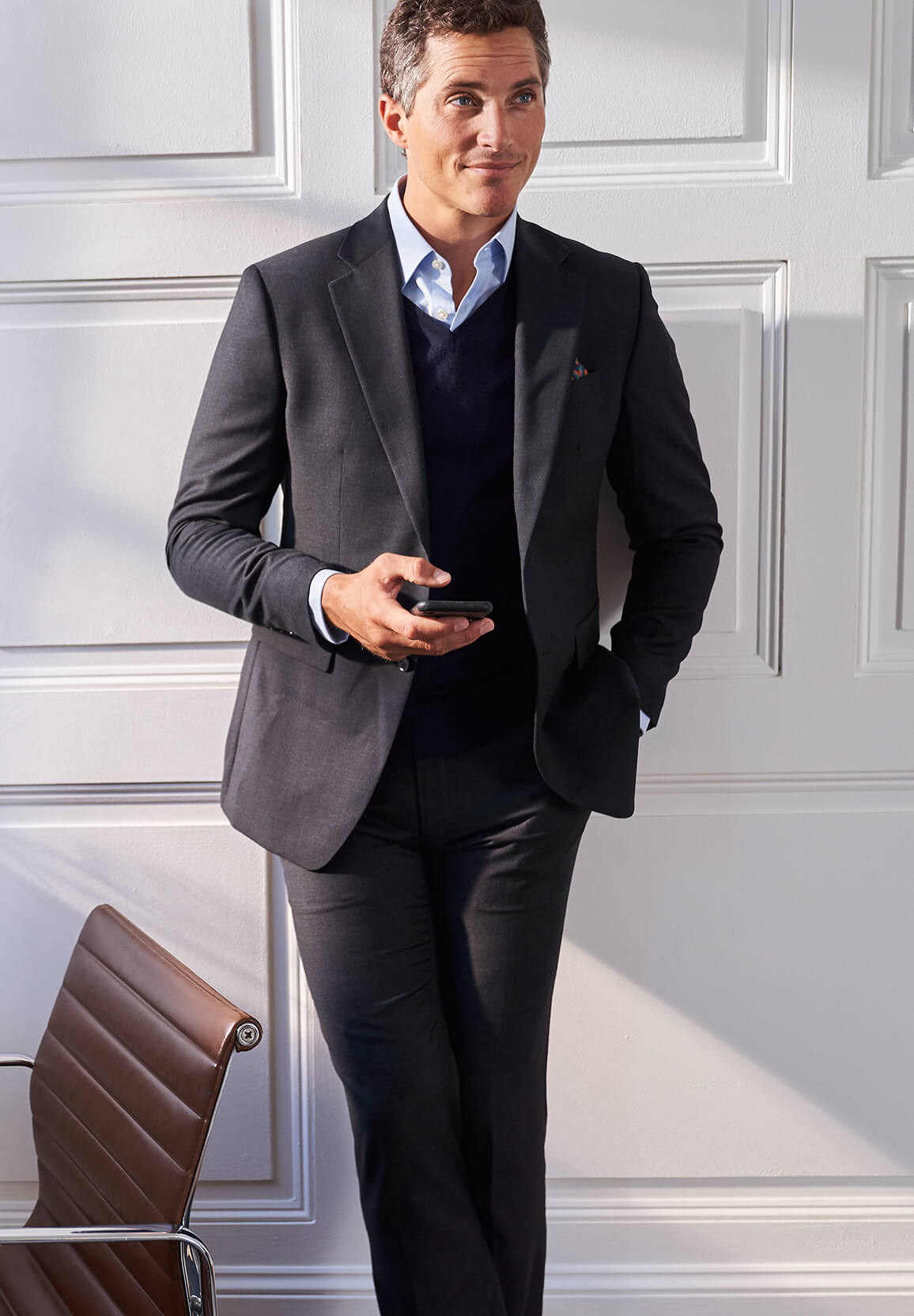 A proper business suit helps you feel the part, wherever you may be working from. And for home working days, go for comfort with a merino knit that still impresses on camera.
Grand, superb fit, right price
Good value for money and good service
Superb fit and perfect elegance
Good quality material and well made.