THE
Shoe reboot
We've been obsessing about footwear recently. Inspired by Jermyn Street's masterfully heeled passers-by, we sourced the best leathers, the most skilled artisans, and ground-breaking technology to create a shoe selection that caters for the most demanding of feet. Whether you're after a comfortable step, stalwart grounding, or a show-stopping stride, you'll find it in our new shoe selection. Have we just become The Home of Proper Shoes?
Made in England shoes
Unquestionably elegant classic styles made in England by some of the most skilled artisans in the world: our luxury shoes are crafted with Goodyear welt constructions from the most wonderful leathers, and can be repaired or resoled for a long life of dapper steps. Keep them shined, will you? We've added leather Flexisoles to a few styles for extra comfort to your walk.
Handmade in England
Goodyear welted
Made from premium calfskin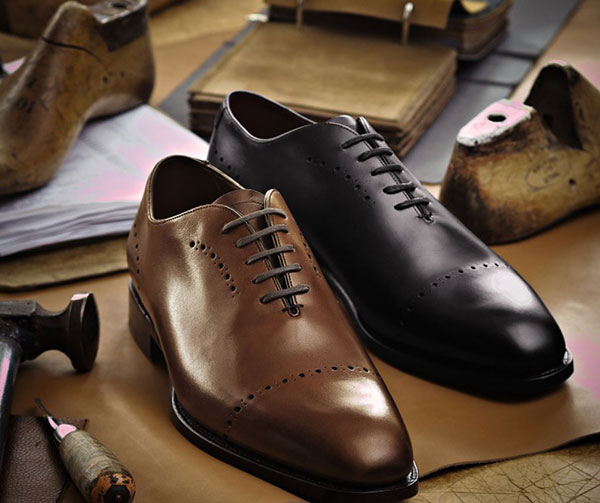 Made in Northampton
Ever wondered why English-made shoes are special? The supply of oak bark and water for tanning, leather and a central location for trading made the region the perfect place for this art to flourish. Northampton shoemakers have nearly 900 years' tradition. We embrace it with our Made in England shoes.
Goodyear welt construction
Over 150 years ago, Mr. Charles Goodyear Jr. came up with the brilliant idea of placing a cork-filled welt between the sole and insole of a shoe, making it more durable and allowing for repairs and re-soling if needed.
FORMAL CLASSICS
Our newly-improved formal classic shoes are the ultimate call for work attire: improved in design and make to heel you properly; comfort and style-wise. They're made from high-grade leather, and some are even built with Goodyear-welted soles to last longer, and to allow for repairs when time comes. We weren't going to mention it, but: not a bad price either, is it?
Rubber-sole styles available
Goodyear welted
Made from premium calfskin
WELL-HEELEDHAPPY HOUR

WELL-HEELED HAPPY HOUR

In a delicious shade of chocolate brown, suitably enlivened but utterly British

A PERFECT TAN

It may be your downtime, but it shouldnt be flip-flop o'clock.

THE 24 HOUR FORMAL

Black Oxfords take you from business to evening without a pit-stop.
PERFORMANCE SHOES
From shirt to shoe, we're all about form and function. We added super-flexible moulded-rubber performance soles to classic styles: so comfortable you'll want to replace your slippers with them.
Flexible rubber soles
Cushioned interior
Newly refined designs
How they perform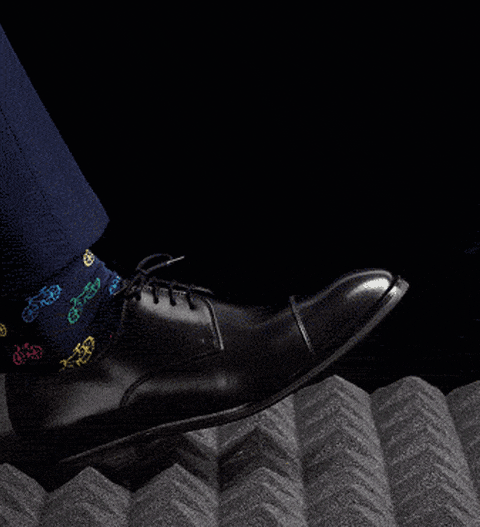 Comfortable step
Even on long days out and about.
Shower-resistant
They won't give up on the first drizzle.
Extra-flexible soles
For a confident, comfortable step.
NEW LIGHTWEIGHT SHOES
Who likes to carry extra weight? The quickest way to drop a few pounds is to go for one of these: classic shoes built with state-of-the-art extra lightweight EVA soles. You'll be properly heeled, but with such marvellous lightness to your step you'll find yourself skip-walking.
Extra light sole
Classic styles
Flexible upper
Extra-lightweight EVA soles
Resistant, sturdy and ultra-light in weight, making these shoes unbelievably comfortable
Classic styling
Lightweight, but timeless in style for a time-tested look that is nothing short of smart.
Shop now
Classic styling
Lightweight, but timeless in style for a time-tested look that is nothing short of smart.
Shop now
CASUAL SHOES
From loafers to boat shoes to work trainers, our casual shoes are contemporary and relaxed. Hardwearing soles and supple leather make them clever multi-taskers, comfortable enough to wear all day, but smart enough to ensure you look good from the ground up. You can even sneak into the office in them on a good day…
Made from premium leather
EVA soles for grip, comfort, and modern look
Classic and modern casual styles
100% leather
Ages much better than the average man.
Crepe soles
Lightweight, comfortable and very fun to stomp in.
Padding, foam & leather insole
These trainers are even comfier than they look.
BUSINESS CASUAL SHOES
We keep going on about business casual dressing, and trust us: we could be going on even more. If you're embracing the look, here's a selection of shoes that sit on the smarter end of this dress code. Also Monks, Oxfords, Derbies and Whole-cuts, they're a notch more casual than your formal shoes, ideal to tone down the dressiness along with the rest of your attire.
Made from premium leather
Rubber sole for improved grip
Ideal for business casual looks
Business casual penny loafers
Our traditional Penny Loafers are made from premium leather or suede with rubber soles for improved grip. True to traditional styling, they come with this slotted leather band across the top, originally designed to hold a penny. We encourage you to do that. Plus, you'll know where to go for chocolate change. A penny for your thoughts…
Shop now
OTHER BUSINESS CASUAL SHOES TO STEP INTO